CanadianHorseman
| | |
| --- | --- |
| Joined: | Fri Nov 2nd, 2007 |
| Location: | Vancouver, British Columbia Canada |
| Posts: | 14018 |
| Status: | Offline |
| Mana: | |
clawmaster wrote:
Somewhat Hockey related,

The Calgary Saddledome is apparently flooded all the way up to row 10.



from sportsnet.ca:







It has become a scary scene in Calgary.

Water has reached at least as high as row 10 of Calgary's Saddledome Friday with reports after 6 p.m. ET indicating the luxury boxes have been flooded, and the Flames' dressing rooms have been severely damaged. In addition to other equipment, the Jumbotron resting on the arena's floor has been ruined.

Libby Raines, the Flames' vice president of building operations, spoke to 660 News Friday but provided no specifics other than there is water on the event floor (ice level) encroaching into the lower-bowl seats.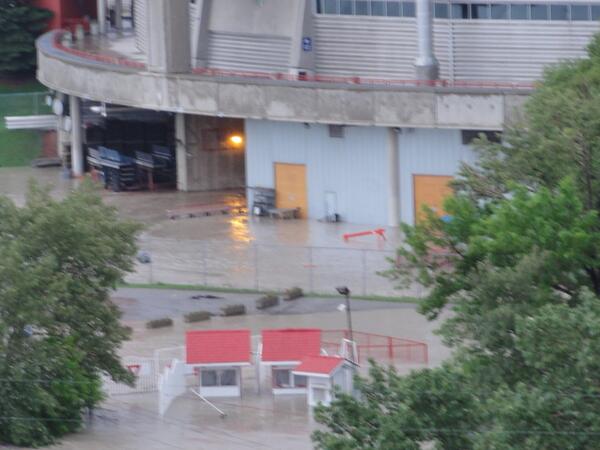 The 19,000-seat Saddledome is one of the feature buildings on the Calgary Stampede grounds. Officials say there is little that can be done to pump the water out of the building because there is simply too much inside.

The Stampede is set to begin July 5. Raines would not comment on whether or not the Saddledome will have to cancel events scheduled for the Stampede in July.

Calgary has been one of the hardest-hit areas by the massive flooding in Alberta this week, and several schools were closed as a precautionary measure amid concerns about rising waters.

Flames employees were instructed to stay home Friday.



____________________