CanadianHorseman
If he can refrain from beating up any more women then this is a big signing for the Cowboys.


from cbssports.com:

The Dallas Cowboys have signed Greg Hardy to a one-year, $11.3 million deal that could be worth up to just over $13 million, a source told ESPN NFL Insider Adam Schefter.

Although Hardy could face a league suspension for violating the NFL's domestic conduct policy, the team said it agreed to terms with the former Carolina Panthers defensive end on Wednesday.

The team confirmed the deal Wednesday afternoon on Twitter.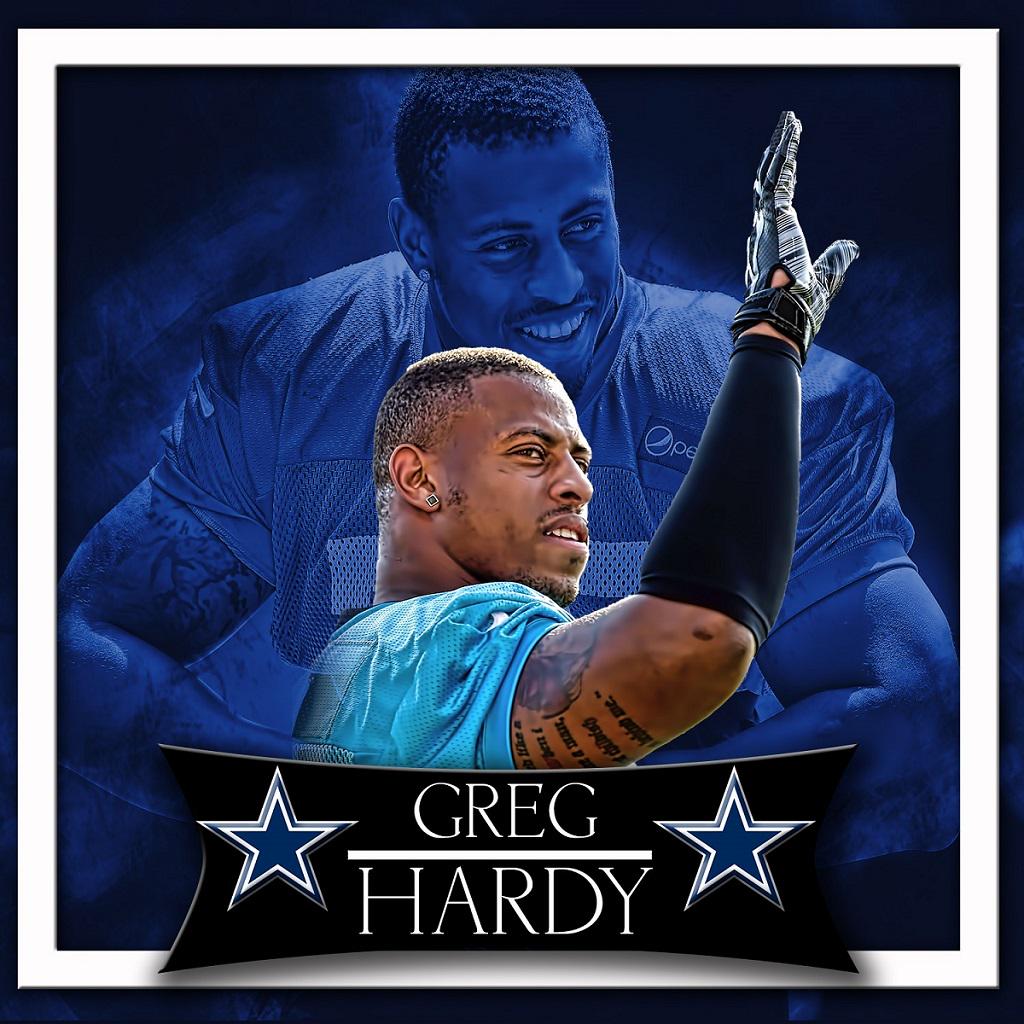 Dallas Cowboys@dallascowboys
Welcome to the Cowboys Greg Hardy! See the details here:
http://oak.ctx.ly/r/2ngi2

12:52 PM - 18 Mar 2015




Pro Football Talk was first to report the deal.

An NFL spokesman told ESPN that Hardy's situation remains under review and that the league will have a resolution on his status as soon as possible.

Hardy and the Cowboys have had ongoing negotiations, and he stayed overnight in Dallas before his scheduled physical, which took place Wednesday morning.
The Tampa Bay Buccaneers had been pursuing Hardy as well, but they pulled out of the running Wednesday.

"At the end of the day, we didn't feel good about it," general manager Jason Licht told the Tampa Bay Times.

Hardy, 26, was a 2013 Pro Bowl selection after leading the Panthers with 15 sacks, tying a team single-season record.

Carolina placed the franchise tag on Hardy in February 2014, guaranteeing him $13.1 million for the season. On May 13, he was arrested and charged with assaulting and threatening to kill ex-girlfriend Nicole Holder.

A Mecklenburg (North Carolina) County judge found Hardy guilty on July 15. The verdict was set aside when Hardy requested a jury trial.

All charges were dropped on Feb. 9 because Holder refused to cooperate with the district attorney's office after receiving a financial settlement from Hardy.

Hardy was placed on the inactive list before the second game this past season and the commissioner's exempt list before the third game until his domestic violence case was resolved.

Although the charges were dropped, Hardy remains on the exempt list as the NFL conducts its own investigation into whether he violated the league's personal conduct code. He is eligible to sign with a team while he's on the exempt list.

There has been media speculation within the past week that Hardy could be suspended anywhere from one or two games to six. The league has the option of suspending him for more than six if officials feel there was enough evidence from his domestic violence case to warrant such a penalty.

The Panthers drafted the former Ole Miss standout in the sixth round in 2010. Hardy started 39 games between 2011 and 2013. He has 34 career sacks.



____________________