Colabello suspended for 80 games. Of course he has no idea why or how he failed this drug test.
from tsn.ca: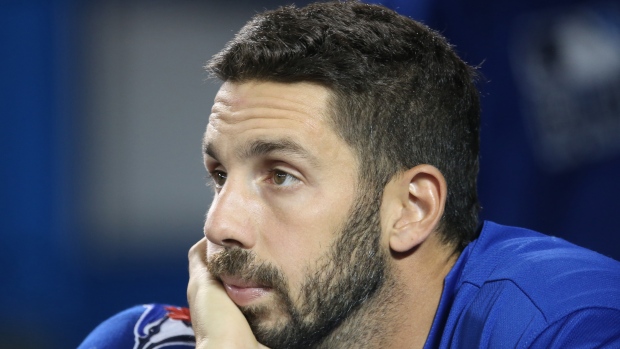 Toronto Blue Jays first baseman Chris Colabello has been suspended 80 games without pay after testing positive for a performance-enhancing substance.

Colabello, 32, tested positive for dehydrochlormethyltestosterone, a substance that is in violation of the MLB's Joint Drug Prevention and Treatment Program.

He released a statement shortly after the suspension.






General manager Ross Atkins also released a statement via a press release.

"This is obviously an unfortunate situation that we are in with Chris. We believe in him as a person and player. We also fully endorse the Major league Baseball drug testing policy," said Atkins. "Chris has overcome a great deal in his career and has been a key contributor to this team. While we are certainly disappointed with today's news, we're confident he'll return ready to compete and will have taken the steps needed to ensure that this does not happen again."

Colabello is hitting .069 with no home runs and just one RBI over 10 games this season. Last season, his first full year in the majors, Colabello hit .321 with 15 homers and 54 RBIs over 101 games for the Jays.



EDIT - Just saw that he was informed of this failed drug test back on March 13th. How the hell does MLB let a guy play for 5 more weeks after failing one of their drug tests ????



Last edited on Sat Apr 23rd, 2016 12:59 am by CanadianHorseman



____________________