Married Jo wrote:
Also, I found this really funny, this was Shaun King's tweet at halftime..a little into the 4th quarter he deleted it but as you know, nothing is really ever deleted from the internet...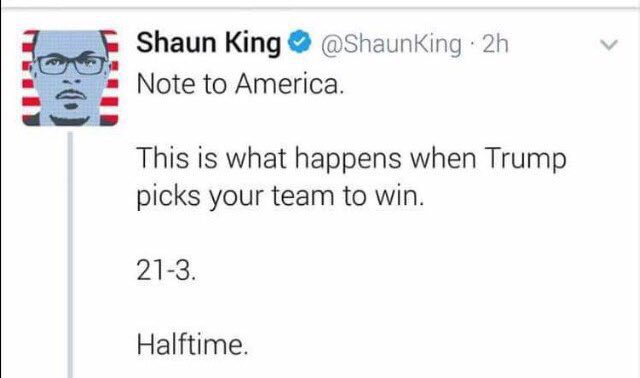 I'm really so tired of assholes like King making everything political and being serious about it. Jokes are one thing, but this guy is a joyless cunt, and for him to delete the tweet just shows how much of one he really is.

I also like how he uses a drawing instead of a real pic on his Twitter profile to make himself look black since he's whiter than I am in reality.

Last edited on Mon Feb 6th, 2017 07:39 pm by srossi



____________________
This thread was great before AA ruined it.