Principal_Raditch
| | |
| --- | --- |
| Joined: | Mon Feb 18th, 2008 |
| Location: | |
| Posts: | 7173 |
| Status: | Offline |
WongLee wrote:
Principal_Raditch wrote:
That's hella cool. Who puts these out and what year? I don't think I've ever heard of boxing cards.


That's the Topps set from 1951....It's the most sought after set because of the design. Back in the 1920's and 30 they were called Cigarette cards, because they would place them in Cigarette packs. One of the sets I have is the Churchman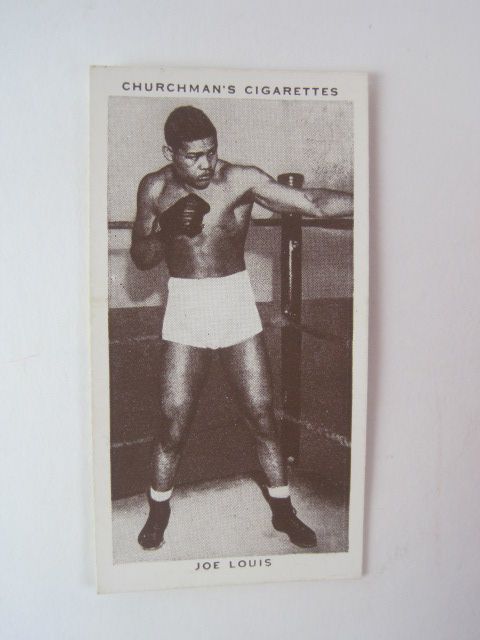 Other Cigarette cards from back then were Ogden, Mecca and Hassan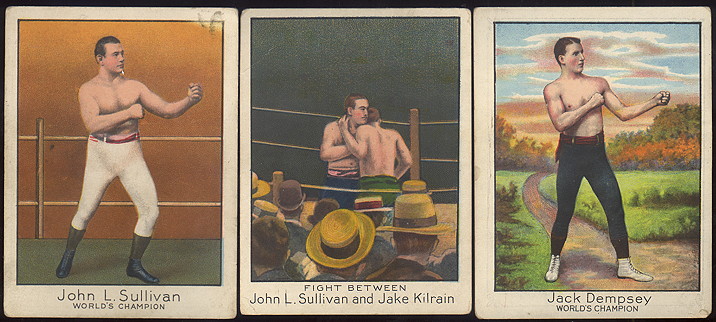 The most valuable card I have is the Rocky Graziano from the 1948 Leaf Set..The set itself isn't as visibly impressive as the others. But Graziano never gave permission for his image to be printed on the cards, and they had to do a recall of the sets, so there is a very limited known supply of these cards in existence...last I heard only about 20 known






There were some lower end sets in the 80's and 1990's...>Browns boxing cards, Kayo, and All World...but they were mass produced...